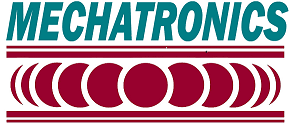 MechConnect of the Mechatronics Group of Companies is a custom wire, cable harness, and box build manufacture. Mechatronics is a privately held marketing, distribution, and manufacturing company that was founded in 1984. Today, the corporation is comprised of four operating groups that serve diverse markets.




Mechatronics group companies are located in Preston, WA

Mechatronics, Inc.
8152 - 304th Ave. SE
PO Box 5012
Preston, WA 98050-5012
USA
MechConnect
is an ISO certified company.
Warranty, Errors and Omissions
Mechatronics, Inc. assumes no responsibility for errors or omissions on this website. Mechatronics reserves the right to change information or specifications without notice. Application and use of product is the sole responsibility of the user, however our engineering personnel will advise you of guidelines for the proper parameters of use of the product. Mechatronics warrants the product to be free from defects in materials and workmanship only. Sellers only obligation hereunder is to either repair or replace the defective product or work within 12 months of delivery to customer. No other warranties are expressed or implied in fact or by law. Mechatronics is not liable for associated costs of work done by the buyer involving our product, or altered product.